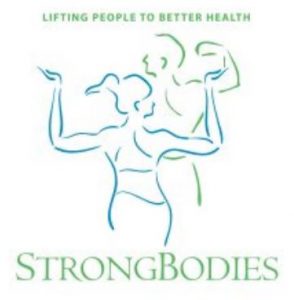 The StrongBodies™ is a national evidence-based strength training program developed at Tufts University and is aimed at mid-life and older women and men.   The benefits of strength training have been studied extensively and include: increased muscle mass, strength and improved bone density as well as many more benefits physically and emotionally.   The StrongBodies™ program includes progressive resistance training, balance training, and flexibility exercises.  These exercises are safe and effective for all ages, including those who are not in perfect health.
Currently, we offer programs in both Merrill and Tomahawk.  Registrations for the Merrill and Tomahawk  Fall 2019 sessions are available below.  Please contact Debbie Moellendorf at 715-539-1077 or via email at deborah.moellendorf@ces.uwex.edu if you have questions or need assistance in registering for upcoming programs.
Please note there is a packet for new participants as well as a packet for those who have participated in the prior session.  Please be sure to complete the appropriate packet as they are different.
Merrill
New Participant Paperwork: Fall 2019 (Merrill)
Returning Participant Paperwork: Fall 2019 (Merrill)
Tomahawk
New Participant Registration Paperwork: Summer and Fall 2019 (Tomahawk)
Returning Participant Registration Paperwork: Summer and  Fall 2019 (Tomahawk)
In the News: