Join us for North Central Regional 4-H Summer Camp!
When: June 12-14th
Who: All youth currently in grades 3 – 7. Not just for 4-H members. Community youth are invited to participate in this great summer program!
Where: Join us at our new location at Northern Lakes Impact Center. Bus transportation from Merrill is included in the camp fee.
Cost: $150 for 4-H youth
Don't know how to register for an event? This handy guide can help you: Registering for an Event
Not a 4-H Member? No problem! These instructions will walk you through it: How To Register For An Event Without Enrolling
Having problems? Call our office for help – 715-539-1074.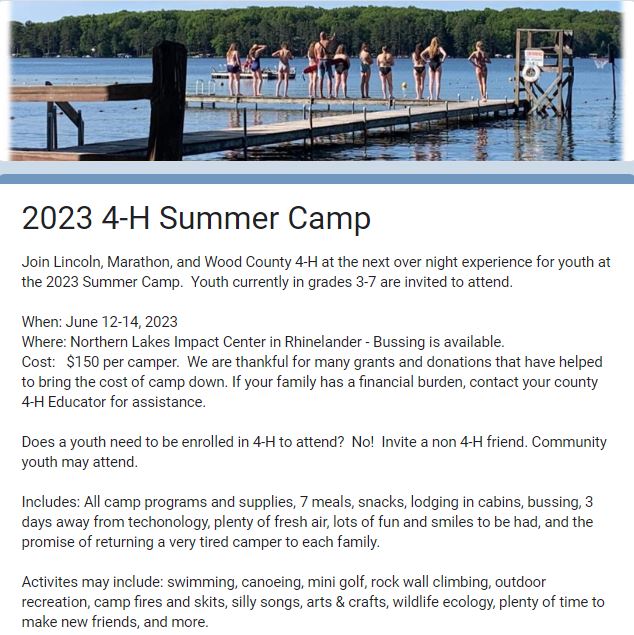 Do you or your family have funds available from working in the Dairyland Stand at the fair this past year? If you would you like to apply those funds towards this experience, download this form, complete and submit a week ahead of the deadline to the Extension 4-H Office or to the Treasurer of the Leaders' Association.