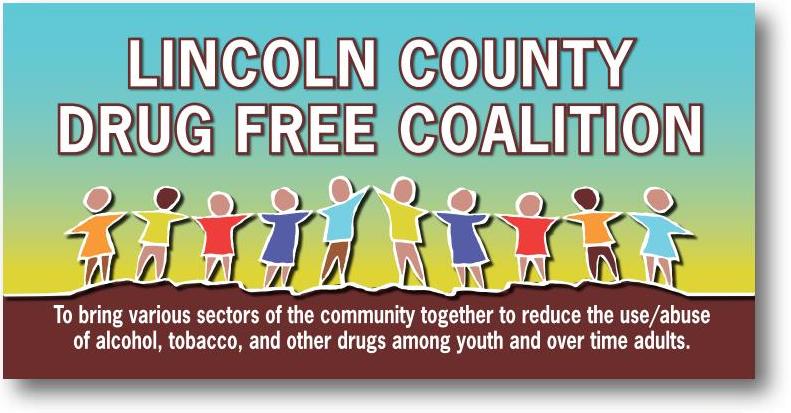 The public is invited to join us on Thursday, April 12, 2018 from 6 to 8 p.m. at the Lincoln County Service Center Upper Level Assembly Room (801 N Sales Street in Merrill) for the premiere of "Straight Forward: The Truth About Addiction".
"Straight Forward: The Truth About Addiction" features a group of diverse young Wisconsinites from across the state sharing their personal stories of: how they became addicted; what happened with their addiction; what prompted them to get help; what they would say to others; and the hope and confidence they now have for their futures.  The documentary also includes stories from parents with an addicted child, and a child who had an addicted parent.
We invite everyone who is interested in: learning more about preventing opioid and narcotic addiction; hearing how documentary participants found hope; discuss with a panel of local individuals ways we are supporting individuals in recovery; learn about actions you can take by disposing of unused or unwanted prescription medication.
Snacks will be provided.  No Pre-Registration Required.
This event is hosted by the Lincoln County Drug Free Coalition, T. B. Scott Free Library Adult Department Building Merrill Together Program Series and Tomahawk Library.  Funding provided by the Wisconsin Department of Health Services Targeted Response to the Opioid Crisis Grant.
We hope that you will join us for this important conversation.  Please contact Debbie Moellendorf at 715-539-1077 or via email at deborah.moellendorf@ces.uwex.edu if you have questions or would like additional information.
Thank you to Good Samaritan Health Center part of Ascension for their recent donation to our efforts.
Hospital donation supports Drug Free Coalition – Merrill Courier – January 13 2017
Hospital donation supports Drug Free Coalition – Merrill Foto News – January 11 2017
Coalition History
Organized in the fall of 2003, the Lincoln County Drug Free Coalition has provided a structure for various sectors of the community to bring resources and work together toward a common goal of reducing the use/abuse of alcohol, tobacco and other drugs among youth and over time among adults.  The success of the coalition is an example of Lincoln County's long history of bringing agencies/organizations from an array of public, private and non-profit sectors to address the local needs of youth, families and the community through collaboration.
The Lincoln County Drug Free Coalition was awarded a Drug Free Communities Support Program grant in 2004 and received this grant for five years through September of 2009.  During this five year period, the grant funding transitioned from funding individual focused strategies to funding environmental strategies.  This transition allowed the coalition to increase our capacity as we shifted from providing programs targeted at reaching individual youth to using an approach to change the overall environment in which young people are making the choice to use or not use alcohol and other drugs.  Based on local needs assessments, our initial grant focused on the substances of alcohol, tobacco and marijuana and in year 4 and 5 incorporated methamphetamines which were on the rise in Lincoln County.  During 2010 and 2011, the coalition received funding through a State of Wisconsin grant through the Department of Health Services.  This grant specifically targeted lowering underage alcohol consumption through the implementation of environmental strategies.  Since 2012, the coalition has received and relied on the support from local organizations and agencies, such as Merrill Area United Way, Marshfield Clinic, Optimist of Merrill, Park City Credit Union as well as the support both financial and in-kind from those agencies, organizations and individuals involved in the coalition.  Working together we continue to implement strategies to change the overall environment in which young people and over time adults are making the choice to use or not use alcohol, tobacco and other drugs.
Lincoln County Drug Free Coalition Bylaws (Amended on July 25, 2013)
As a coalition we have used the Strategic Prevention Framework (SPF) which is a five-step planning process that a group uses to create substance abuse prevention activities.  On November 19, 2014 the Drug Free Action Alliance hosted a webinar providing an overview of this process.  The archive is available at: https://www.youtube.com/watch?v=aP-otLvm15w&feature=youtu.be .
Overview of Strategic Prevention Framework
Coalition Focus
To carry out our mission, the coalition is using an environmental approach to change the overall environment in which young people are making the choice to use or not use substances.  Environmental prevention is the promotion of health and safety by changing the policies, settings and community conditions that contribute to high-risk, unhealthy behaviors.   The Drug Free Action Alliance hosted Part One of a three- part series of webinars on Environmental Prevention on March 18th.  The March 18th archive is available at https://www.youtube.com/watch?v=vHf13N6Nla0 .  To register for the April 21st and May 12th webinars go to https://www.drugfreeactionalliance.org/upcoming-events .
There are three primary areas of environmental prevention targets that we as a Coalition are focusing on  – availability, norms and regulations.
Availability:
Through focus groups with young people, young people who drink alcohol indicated that they obtain their alcohol from social sources not commerical sources.  This has further been confirmed in our annual Merrill and Tomahawk Social Norms student surveys where the top sources of alcohol for youth who drank are social sources (i.e. friend who is 21 years of age or older; parent/guardian gave it to them; friend under 21 years of age or took it from parent/guardian without their knowledge).   To decrease the availability of alcohol through social sources, the coalition has supported the following efforts – "Parents Who Host Lose the Most" campaign, education for parents and other adults on teen brain development and most recently the "BUZZKill" campaign.
The "Parents Who Host Lose the Most" campaign, is focused on helping parents and other adults understand the laws related to serving alcohol to youth under 21 years of age, the consequences for breaking the law, and things they can do to decrease access to alcohol.  Did you know…as a parent, you cannot give alcohol to your teen's friends under the age of 21 for any reason, even in your own home, even with their parent's permission.  You cannot knowingly allow a person under 21, other than your own child, to remain in your home or on your property while drinking or possessing alcohol.  If you break the law, you can face a maximum sentence of six months in jail and/or a $1,000 fine.  Others can sue you if you give alcohol to anyone under 21, and they, in turn, hurt someone, hurt themselves or damage property.  As a parent you can monitor your teen's party to ensure that no alcohol is brought into your home or property.  Talk to other parents about not providing alcohol at other events or celebrations.  Most Lincoln County parents DO NOT approve of parents who allow underage drinking – even with supervision (Source: 2012 Merrill and Tomahawk Social Norms Parent surveys).
To help parents provide the facts, the coalition is providing parent education including information for parents and other adults about the latest research on the relationship between brain development and the impact of alcohol and other substances on this development during the adolescent years.  Did you know…during adolescence, the brain is going through a significant period of growth.  When it's growing, it's more vulnerable to outside influences.  The parts of the teen brain that are growing relate to impulse control, emotional regulation, relationships and communication.  Using alcohol or other substances during adolescence can permanently change the way the pathways connect.   Parents are a powerful source of information for their children.  In fact, parents are the #1 believable source of information on alcohol and other drug information according to the High School students in both Merrill and Tomahawk (Source :2012 Social Norms Student survey).  So parents, keep sharing the facts, risks and your values about underage alcohol use.
Lincoln County Drug Free Communities Coalition launched this campaign in spring of 2014 to educate adults, especially those 18 through 20 years, about social hosting laws. Called BUZZKILL: Serve Under 21 and the Party's Over, the campaign shares the consequences of serving to persons underage and encourages adults to protect themselves and their peers.  Under Wisconsin law, anyone 21 or older who allows an underage person to drink or possess alcohol on their property is subject to hefty fines and even jail time. Serving to persons underage also opens the door for potential lawsuits. Plus, all alcohol, money or property associated with the offense can be immediately confiscated.
Norms:
To address this area the coalition is implementing a social norms campaign in both Merrill and Tomahawk.  The goal of this campaign is to challenge and correct the misperceptions about the use of alcohol, tobacco and other drugs by Merrill and Tomahawk youth.  The campaign is based on the social norms theory.  This theory is based on the premise that individual behaviors are influenced by misperceptions of how peers think and act.  For youth in particular, peer influences and perceptions have been found to be more influential in shaping individual choices for behavior than other factors.  Therefore, over estimating/perceiving problem behaviors actually discourages youth from choosing healthy behaviors.  On the other hand, clearing up misperceptions by promoting actual norms increases the likelihood of youth choosing safe and healthy behaviors.  A quote by Jeff Linkenbach, Director of the "Most of Us" program at Montana State University, summarizes this theory, "If you think everyone's doing "it", you're more likely to do "it" too, whatever "it" is.
It isn't just youth who are affected by what they perceive their peers are doing.  Think about your own behaviors and how your perceptions of what other's are doing influences your own choices.  As individuals we most often attend to what is unusual or aberrant.  This is what get's noticed and sticks out in our minds.  It's what gets talked about rather than the less noticeable majority behaviors.  For example, when's the last time you read a headline "Thousands of airplanes land safely at an airport" even though that's what happens each day at thousands of airports across the country.  The same can be said for the use of alcohol, tobacco and other drugs among middle and high school youth.  We hear about our middle and high school students who are consuming substances and being expelled from schools, but we don't usually hear the other side of the story that the vast majority of students are making healthy choices to not use these substances.
Unfortunately all too often, it's easy to focus our attention on the few who are making poor decisions and engaging in unhealthy and dangerous behaviors.  While it is important to identify these students and to provide them with the programs and support needed to make healthier decisions, it is also equally important to recognize that the overwhelming majority of youth are making healthy choices and choosing not to consume these substances.
We need to change the perception of students, parents and the community to reflect more accurately the actual behaviors of young people and the fact that the majority of our youth are making healthy choices.  Correcting these misperceptions by promoting actual norms can result in decreased negative behaviors and increased prevalence of healthy protective behaviors.
Regulations:
The coalition has been engaged in discussions with law enforcement and representatives from the judicial system.  The goal of this discussion is to create a coordinated effort that gives youth a consistent message about underage alcohol use or the use of other substances.  Creating an environment where regulations are enforced uniformly throughout the county.
The Merrill Police Department conducts alcohol compliance checks in the City of Merrill on a varying schedule.  Beginning in December 2012 the department began a quarterly schedule of compliance checks involving taverns and retail stores that sell alcohol.  City of Merrill compliance checks were conducted on May 26, 2011 (57% non-compliance rate), June 3, 2011 (55% non-compliance rate), August 5, 2011 (33% non-compliance rate), August 26, 2011 (36% non-compliance rate), and September 29, 2011 (70% non-compliance rate).  These compliance checks were performed under a National Highway Traffic Safety Administration CARD grant obtained in collaboration with the Lincoln County Sheriff's Office.  Following the September 29, 2011 compliance checks, the Merrill Police Department collaborated with the county Health Department to conduct two Responsible Beverage Seller's trainings.  On December 21, 2012 the Merrill Police Department began compliance checks again without the assistance of a grant and without help from the Sheriff's Office.  The rate of non-compliance with the December 21, 2012 check was 26%.  It then conducted a follow-up compliance check on March 1, 2013 and experienced a non-compliance rate of 25%.  It was evident that the Responsible Beverage Seller's educational program had an impact as the non-compliance rates that followed dropped significantly.  As part of an effort to continue to maintain a high compliance rate, the  Merrill Police Department collaborated with the Lincoln County Drug Free Coalition and the county Health Department to hold two Responsible Beverage Seller trainings during 2014 through funding received from Merrill Area United Way, one on February 7, 2014 with 12 in attendance and another on March 13th with 9 in attendance.  The store clerks, bartenders and the license holders that employ those people that have sold to under-aged customers during the compliance checks for the first time receive citations.  However, deferred prosecution on citations written to those sellers and liquor license holders in non-compliance was offered.  If they attended the responsible seller class, they did not have to pay a fine upon successful completion of the training and if they do not get cited again within a year of the original non-compliance offense.
By working together to carry out our mission, the Lincoln County Drug Free Coalition is utilizing environmental strategies to create an environment that supports youth in making healthy choices.  If you are interested in joining the coalition, please contact Debbie Moellendorf at deborah.moellendorf@ces.uwex.edu or call (715)539-1077.
To learn more about the prevalence and risk factors of Underage Drinking visit the Substance Abuse and Mental Health Services Administration (SAMHSA) Underage Drinking page.