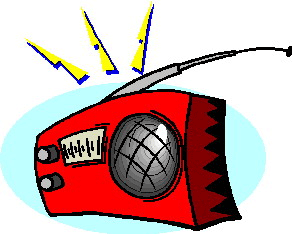 The UW educators take to the airwaves, appearing on the local radio stations, sharing many of the good resources that Extension Lincoln County provides.  Don't worry if you missed us!  You can listen to the WJJQ radio spot online:  WJJQ News Podcasts  Look under "Morning Conversations" for UW Extension.
WJMT doesn't their broadcasts available online, however, more information and links to all the resources mentioned are on this page.
February 10, 2021, Melinda Osterberg, Community Development Educator with University of Wisconsin-Extension Lincoln County, spoke about the Navigating the Payroll Protection Program webinar being sponsored by Extension Community Economic Development.
Register for it HERE
How can the Paycheck Protection Program help my Business?
Your Lincoln County Extension Office is here to help you navigate the Paycheck Protection Program (PPP). We are hosting a meeting on February 16th, from 12:00 – 1:00 pm, where you can learn more about the Paycheck Protection Program (1st and 2nd Draw PPP Loans) through the US Small Business Administration. You can attend the meeting virtually or over the telephone. Please call the Lincoln County Extension Office if you need help learning how to use the online meeting platform, Zoom.
During this meeting, you will hear from US Small Business Administration (SBA) officials, Wisconsin business owners, and a regional banker. This webinar will allow Wisconsin business owners to ask questions and receive guidance on the application process, highlighting strategies, hurdles, and common mistakes.
The agenda includes:
12:00 – Introduction and Welcome;
12:05 – US SBA presentation and Q&A with Cindy Gardner – Outreach & Marketing Specialist, Lisa Taylor – Outreach & Marketing Specialist, Tammie Clendenning – Lead Economic Development Specialist;
12:20 – Panel Discussion with Kimyatta Ratliff – Owner of Universal Designs Education, Yee Lee – Owner of Bowl 91, Jack Mikunda – Chief Operating Officer at Park City Credit Union;
12:55 – Concluding remarks and follow-up opportunities.
The "Navigating the Paycheck Protection Program" webinar is sponsored by UW-Madison Extension Community Economic Development and Wisconsin Small Business Development Center.
To register or for additional resources, visit this website. or call your Lincoln County Extension Office at 715-539-1072.
For additional information please contact Melinda Osterberg, UW-Extension Lincoln County Community Development Educator at Melinda.Osterberg@wisc.edu or 715-252-9459.