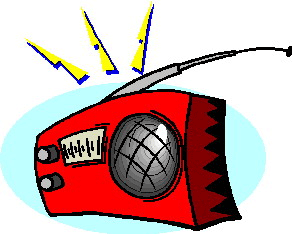 Debbie Moellendorf, Positive Youth Development and Health and Well Being Educator with UW-Madison Division of Extension Lincoln County was on the local radio stations (WJJQ , Tomahawk, on August 11th and WJMT, Merrill, Wednesday, August 12),  sharing many of the good resources that Extension Lincoln County provides.
Quick links to that information:
The decision to see others or engage in activities is very personal. To help individuals and families think through these choices, a statewide team that I am a part of has developed a decision guide called "Moving Forward During COVID-19 – Deciding Who, When, and How". The guide walks users through the decision-making process, helping you to weigh out your own risks and benefits of interacting with others in your home or in public spaces. Those who prefer a more interactive tool can use an online tool or download a worksheet and/or flowchart that will take you through a series of questions and considerations.
Extension has created a list of tools to help families who have been financially impacted by COVID.  This list includes tools to help when you've lost a job or had a reduction in work hours; tools to help when you know you won't have enough money to pay your bills, resources for health coverage or assistance with food and many other resources.
August Project Pacts – Youth and Family Educational Activities
The packs are filled with youth-family educational activities including mental health, nutrition, STEM, craft, and reading activities along with supplies to complete the activities. August's "treasure" pack is full of great ways to connect and have fun together — and can help youth and families manage stress and enjoy the summer months.
Extension is here to help people learn how to preserve the foods their growing for future use.  We have many booklets and bulletins that explain how to preserve foods safely.  If you're interested in canning, freezing, drying, making jams or jellies or even pickling and fermenting, we have resources available.